Brands shaping the world for a quarter century
We're very proud of our work and the clients we've partnered with, whether from last month or last millennium. Welcome to our full portfolio!
New name and visual identity for DNAMx, an emerging leader in medical screening and diagnostics
Management and consulting firm with a focus on business intelligence, risk and compliance
Naming an innovative cybersecurity company that uses predictive AI to prevent advanced email threats
Brand positioning, name audit, and visual identity for the world's leading drone technology company
Renamed premium design company i4 Design, later acquired by Publicis
Renaming industry trade association from the awkward ALSSA to the more memorable ALDA
Renamed Social Interest Solutions (SIS) to reflect its mission to help communities through tech and strategy solutions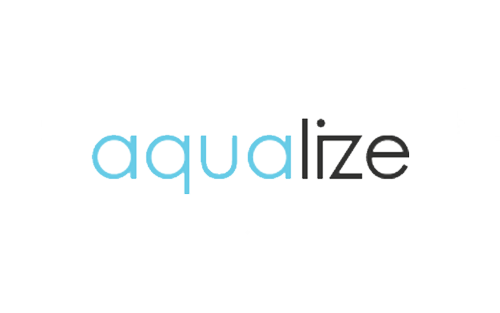 Danish company specializing in healthcare IT solutions that increase patient safety and treatment efficiency
Renamed Campus Explorer to highlight its targeted services that help schools reach, enroll, and retain students
Naming the leading business productivity company and its platform for integrating a variety of work-related applications
Renamed Quadratec, which makes software for managing and archiving data
A new brand of laptops, smart devices and other electronics that fit today's vibrant lifestyle
Software firm and its cloud-based suite, which helps marketers build brand awareness
Destination sports website with intelligent analysis, strong opinion & breaking news
Name, naming architecture, and strategy for BlackBerry, including creation of the current alphanumeric system
Blair Hall Advisors is an independent, private wealth-management firm that provides comprehensive financial solutions
Blue Vista is an environmental company and platform that provides tools for people to help build clean communities
Renamed provider of network storage systems
Renamed mobile payment company and its new product, which allows customers to buy "beaucoup" online
Naming a nonprofit strategy consultancy that advises some of the world's biggest philanthropists, connecting corporate-gained resources with nonprofits that need them
California College of the Arts
Renamed the California College of Arts and Crafts (CCAC) to shed outdated and misleading associations with "crafts"
Healthcare technology company and its core software product
Renamed an innovator in next-generation sequencing and cancer diagnosis
Renaming a leader in automotive financial services that helps customers gain control of their finances and experience the freedom of car ownership
The largest car subscription service in Switzerland, making cars, and mobility, easy
Leading pharma co that develops, makes, and distributes global drug solutions: a talented catalyst for positive change
New foundation, born from Easterseals Bay Area, that provides organizations strategy and technology solutions
Swedish specialist in developing websites and managing e-commerce for large and small businesses
Domain name for Centrient Pharmaceuticals, a sustainable leader in antibiotics, statins and anti-fungals
Fintech company that improves the efficiency, transparency and success of financial products and funds
Cloud-based healthcare data solution provider focused on optimizing value based patient care
Renamed sustainable specialty products company to express its conversion of harmful chemicals to clean, everyday products
Startup that uses analytics to efficiently align insurers, patients, and providers for better health outcomes
Leading global manufacturer of interface technologies for automotive, telecom, mobile communications, and other markets
Specialist in barcoding and POS asset management solutions, as well as chip & PIN payment equipment
Renamed PhishMe to reflect expertise far beyond phishing to full-scale collective defense solutions that stay ahead of breaches
Renamed NIIT Technologies, an India-based international leader in financial services, insurance, travel, and transportation
Global provider of advisory, support, and security services
Domain name for Copacity, outsourced renewables experts who serve as "in-house" consultants
California nonprofit devoted to preventing domestic violence